Retirement Income Strategies
We can help you design an income plan incorporating insurance and investment vehicles to create opportunities for long-term growth as well as guarantee income throughout your retirement.
Guarantees and protections provided by insurance products, including annuities, are backed by the financial strength and claims-paying ability of the issuing insurance carrier.
Will I have enough?
People in the U.S. and throughout the world are living longer than ever.1 While that's great news, one drawback to a longer life is the greater possibility of outliving your savings. In fact, a recent retirement outlook study found that outliving one's savings was the most common area of concern among Americans.2
Figuring out the best way to make your savings stretch over the next 25 to 30 years can not only be confusing, it can also be overwhelming.
But it doesn't have to be that way.
Insurance products like annuities can provide a steady and reliable income stream for the rest of your life, while investment products create opportunities for long-term growth. We can help you incorporate both in a financial strategy designed to put you on the path to the retirement lifestyle you want.
1 World Health Organization. "Ageing and health." Oct. 4, 2021. https://www.who.int/news-room/fact-sheets/detail/ageing-and-health. Accessed June 20, 2022.
2 Yaël Bizouati-Kennedy. GOBankingRates. "Americans Continue to Worry They'll Outlive Their Retirement Savings, New Transamerica Survey Shows." Jan. 6, 2023. https://www.gobankingrates.com/retirement/planning/american-continue-worry-outlive-retirement-savings-new-transamerica-survey-shows/. Accessed Aug. 29, 2023.
Have Questions for Jim Hanna?
It can be difficult to make financial decisions without access to information. If you have questions or concerns about your current retirement strategy, feel free to contact us using the form below.
By submitting your personal information, you consent to be contacted by a financial professional regarding your financial strategy for retirement.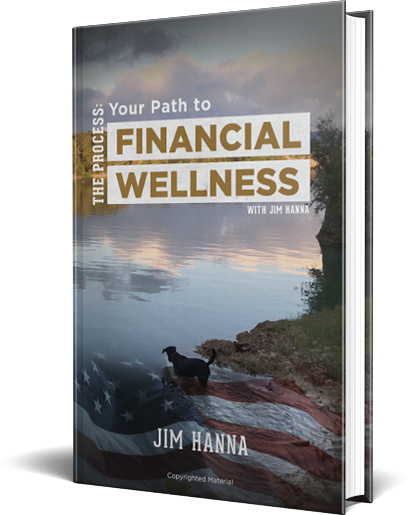 download a copy of our book:
Your Path to
FINANCIAL WELLNESS
A step by step guide to setting goals, making a plan and feeling good about your future.