Preparing for retirement should create excitement, not concern. Yet for many, that's not necessarily the case.
According to a recent study, about 65% of pre-retirees do not have a plan for how much money they will spend each year in retirement and where that money will come from.1 Additionally, more than two-thirds of Americans (67%) say the nation faces a retirement crisis. More than half (56%) are concerned that they won't be able to achieve a financially secure retirement.2
That's where we come in.
We use insurance products, such as fixed annuities, and a variety of investment products to help you build financial strategies. From tax-efficient strategies to investment advice to protecting some of your assets — we'll cover as many bases as possible to help you create a strategy that supports your retirement lifestyle and long-term financial goals.
Once we understand your financial situation, risk tolerance and investment objectives, we can help you decide which types of products and services fit within your financial strategy.
1 Greenwald Research. SOA Research Institute. February 2022. "221 Retirement Risk Survey." https://www.soa.org/48fd8a/globalassets/assets/files/resources/research-report/2021/risks-retirement-findings.pdf/ Accessed June 30, 2022.
2 Tyler Bond, Dan Doonan and Kelly Kenneally. National Institute on Retirement Security. February 2021. "Retirement Insecurity 2021: Americans' Views of Retirement." https://www.nirsonline.org/wp-content/uploads/2021/02/FINAL-Retirement-Insecurity-2021-.pdf. Accessed June 30, 2022.
At Retire with Jim Hanna, we can offer you the following products and services:
(Click the images below to learn more.)
How can we help?
Are you fully planned for retirement? What are your concerns?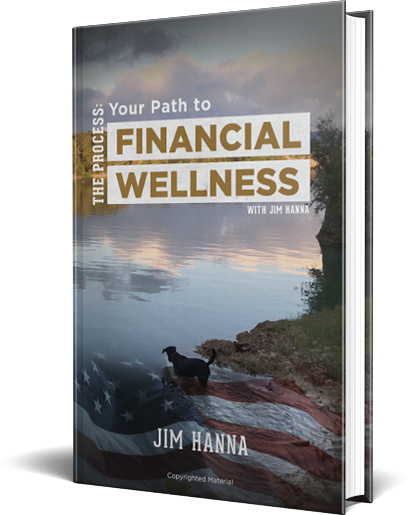 download a copy of our book:
Your Path to
FINANCIAL WELLNESS
A step by step guide to setting goals, making a plan and feeling good about your future.