Preparing for retirement should create excitement, not concern. Yet for many, that's not necessarily the case.
According to a recent study, about 65% of pre-retirees do not have a plan for how much money they will spend each year in retirement and where that money will come from.1 Additionally, a recent report from the 33rd annual Retirement Confidence Survey found a significant decline in the confidence Americans feel in having enough money to live comfortably throughout their retirement years.2
That's where we come in.
We use insurance products, such as fixed annuities, and a variety of investment products to help you build financial strategies. From tax-efficient strategies to investment advice to helping protect some of your assets — we'll cover as many bases as possible to help you create a strategy that supports your retirement lifestyle and long-term financial goals.
Once we understand your financial situation, risk tolerance and investment objectives, we can help you decide which types of products and services fit within your financial strategy.
1 Greenwald Research. SOA Research Institute. February 2022. "221 Retirement Risk Survey." https://www.soa.org/48fd8a/globalassets/assets/files/resources/research-report/2021/risks-retirement-findings.pdf/ Accessed June 30, 2022.
2 Ron Dresner. Employee Benefit Research Institute. April 4, 2023. "The 2023 Retirement Confidence Survey Finds a Decline in Americans' Confidence About Having Enough Money to Live Comfortably Throughout Retirement." https://www.ebri.org/docs/default-source/ebri-press-release/pr-1329-2023rcs-27apr23.pdf?sfvrsn=688c392f_2. Accessed Aug. 29, 2023.
At Retire with Jim Hanna, we can offer you the following products and services:
(Click the images below to learn more.)
We can also refer you to professionals who provide the following services:
Trusts | Probate | Charitable Giving | Estate Planning | Tax Planning
---
Insurance products are offered through the insurance business Hanna Wealth Advisors. Hanna Wealth Advisors is also an Investment Advisory practice that offers products and services through AE Wealth Management, LLC (AEWM), a Registered Investment Advisor. AEWM does not offer insurance products. The insurance products offered by Hanna Wealth Advisors are not subject to investment Advisor requirements. Neither the firm nor its agents or representatives may give tax or legal advice. Individuals should consult with a qualified professional for guidance before making any purchasing decisions. Investing involves risk, including the potential loss of principal.
How can we help?
Are you fully planned for retirement? What are your concerns?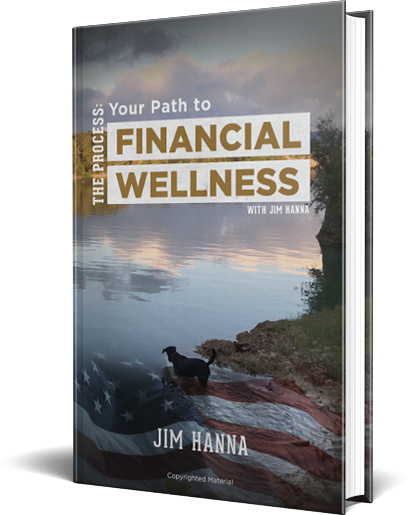 download a copy of our book:
Your Path to
FINANCIAL WELLNESS
A step by step guide to setting goals, making a plan and feeling good about your future.